Good Divorce Lawyer in Campbell
Looking for a Good Divorce Lawyer in Campbell? For over a decade, we've helped countless members of the Campbell community who were once in your shoes, and we can do the same for you. Take the first step today, and call us to schedule your confidential consultation.
Why Choose Seabrook Law Office?
Focus – Our law firm focuses exclusively on closely related legal fields.
Individually Tailored – We do not believe in cookie cutter solutions. We give each client and each case the individualized attention they deserve.
Communication – We strive to maintain a clear and open line of communication with each client.
Results – Our exceptional team has a lengthy track record of delivering successful results.
Highly Rated – Seabrook Law Offices has earned numerous 5-star reviews on Google, Yelp, and other platforms.
Consultations – For your convenience, we provide confidential consultations.
Ask Us A Question or Request
More Information
Call (408) 560-4487(408) 560-4487 or fill out the short form below will usually respond within one business day and often the same day. Don't hesitate. Your questions are welcome!
We respect your
privacy
. The information you provide will be used to answer your question or to schedule an appointment if requested.
Professional Associations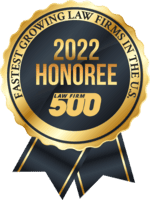 Here at Seabrook Law Offices, we are not jacks of all trades. The singular focus on family law and closely related fields has granted our attorneys the necessary knowledge and experience to guide you through even the most complex situations. Whether you're dealing with divorce, child custody issues, alimony, child support, etc., we've got you covered. Call us today to schedule a confidential consultation.
Whether you're contemplating divorce or have already begun the process, the most important thing you can do is to contact an experienced Good Divorce Lawyer.
Divorce cases are notoriously challenging. Tempers tend to flare, and emotions cloud your judgement. Many people make unnecessary concessions in order to simply speed the process along.
It's crucial that you have an experienced professional by your side to guide you through each legal challenge.
It's also important to remember that time is of the essence. The longer you remain in an unhealthy marriage, the more difficult it will be to break free.
Real Clients & Real Reviews Seabrook Law Offices - Campbell
Carlos Morales
2022-01-31
Great work counselor, I guess my wife had more money than I did.
Craig Darling has been an amazing lawyer and adviser to us! He explains things very clearly and is compassionate, patient, and very knowledgeable of his profession. I would definitely recommend Craig to any one who may need his service.
Extremely satisfied with my experience with Seabrook Law. Paul Seabrook and his team were amazing, professional, and reliable. They were able to successfully assist me with my child custody and divorce case. They worked on my case with compassion and dedication. I am grateful for the team at the Seabrook Law Office for making this undesired experience easier for me. With the free consultation I had with Paul made me realize that I was in need of a good attorney. I would highly recommend Seabrook Law to anyone in need of legal assistance.
Outstanding, hardworking, and committed team! Highly recommended.
If you're located in Campbell and are contemplating divorce, the first step toward your new life begins with a simple phone call. It is imperative that you enlist the help of a skilled Good Divorce Lawyer, who has the necessary experience to devise a sound strategy and guide you through every legal challenge. Call us today to schedule your confidential consultation.
Regardless of your unique circumstances, the first and most important step you can take today is to call us and schedule a confidential consultation.
During your initial consultation, we will review the details of your case, and explore your legal options.
We will also devise a sound and effective strategy, and determine the next best step.
We will handle all the intricacies of the legal process and guide you through each challenge, so that you may focus on what matters most.