We will help you get your life back
Our experienced divorce lawyers will help you get divorced quicker
Enjoy the Rest of Your Life
Life is way too short to be stuck in an unhealthy marriage
Fighting consistently is terrible. Don't waste another day being unhappy.
You were meant for more.
We don't just care about family law. We care about you.
Don't you hate it when your day is ruined as soon as you walk in door?.
It can be terrible when you are constantly on the outs with your spouse. It doesn't have to be that way. We know how to fix this problem. We have helped hundreds of people. We want to help you.
Get a custom divorce plan and get started
Enjoy the rest of your life
Call us today for a divorce consultation
7 Mistakes to Avoid When Going Through Divorce with Kids
#4 May be Tempting but Don't Do It
Enter your information below for immediate access.
Why Choose Seabrook Law Offices?
Please type your message below and we will get back to you asap.
We respect your
privacy
. The information you provide will be used to answer your question or to schedule an appointment if requested.
Family Law is among the most challenging areas of practice. Along with…
Ending a marriage is never an easy process, and it's even more …
A divorce is possibly the most stressful thing you can go through in life.
Professional Associations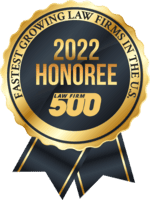 Real Clients, Real Testimonials